12 Characteristics of a Home Business
There are many definitions of success, but there are no exact characteristics for all businesses and entrepreneurs, but there are a group of components that show up most often, sort of a consensus among successful business owners. You can sort out the ones listed here that may match your business. If you do not already possess all of these characteristics, you can learn and apply them as you grow your business. There is more to it than just doing the right things; you must develop a winning attitude and the correct mindset not only for your business but your family and everyday life as well.
1. Have a Passion for Your Business
If you don't love your job, it's very likely you will not succeed. People that have hobbies do it for the fun and enjoyment of doing it. The amount of time you invest in doing your work will not be an issue. Your success is dependent on the effort and time you put into your business, so if you're doing it just for the money,  it's likely you will not do it long enough to succeed.
Find your passion, and if making tons of money working on your computer from home or vacationing on an exotic beach sounds like a great way to earn a living you'll love being an Affiliate Marketer. For many Affiliate Marketers, this life is not a myth it's a reality.
2. Decide to Give it 100%
T
oo many home business owners get sidetracked too quickly and are not motivated enough to give it all they have. They are easily distracted and lose focus and fail to take their businesses seriously enough. To avoid this happening to you, design a separate workspace area from your personal life. To stay productive set a definite work schedule and discipline yourself to stay on it. Realize that you are now the boss and you do not want somebody else to tell you what and when to do things.
Often your friends and family members don't believe you can succeed because you never had a previous company or you failed in an earlier venture. These skeptics, who may never have tried to own a business themselves do not believe that someone working from home can earn an unbelievable amount of money from home. They have no idea how many people have received millions of dollars of income while working from home as an Affiliate Marketer.
3. Do Not Start Without a Good Plan
Planning from the start is a must, every activity of your home business will be critical in the final results. A plan will keep you on the right trajectory to eventually reach the goals you set up for your business. If you start to move in the wrong direction, it will help you to refocus on maintaining and implementing your goals. You should use your plan like a GPS to keep you on the right road from the beginning to end of the trip.
Successful businesses don't usually happen by accident. You'll find that the business owners had established proper goals and milestone and set a timetable to achieve them by putting them in writing. You must develop the habit of reading your goals daily to ensure your still on the right road to success. If you're falling behind you'll want to know it early and make the necessary changes you need to get back on track.
4. Great Goals Lead to Greater Success
Setting goals that are readily achievable are not the type of goals that will make you stand out from the rest. You need to set goals that are nearly impossible to reach. By setting goals higher than you think is possible will force you to challenge yourself to achieve greater success than your competition. You will never stand out more than your competitors by just doing the usual activities that all your competitors use. To some degree, by setting higher goals, you will become more innovative and learn as you go. At some point, you will realize that innovation will lead to new ideas that will separate your business from the competition. That is when greatness becomes a reality.
By setting impossible goals, it's essential to aim high enough that it may seem unattainable but not so high that you give up too soon and fail. To achieve goals higher than you believe is possible you will have to push yourself beyond your limits. Each time you accomplish a goal, you will be opening the door to see the next target. This action is when greatness will show up.
While setting your goals add goals that will allow you to have a balance in all phases of your life including health, spiritual, home and work in any order that you find most important.
"If you dream it, you can do it"

Walt Disney
5. Be Frugal when Spending Money
About 80% of start-ups fail within two years because they just do not have sufficient funds. Affiliate Marketers have bypassed this problem from the very start of their business because it requires very little money to begin. Because Affiliate Marketing may be a new experience for you, you'll need to have many mentors to get your business started. There is almost too much free information on the internet. I say too much information because a lot of the information is wrong and will hinder your progress.
But if you have mentors who have a proven success record this will help you shortcut your timeline. Here is where the expenses can begin to add up. There are too many ads today by people professing to have the secret formula for success, and they require several thousand dollars of upfront money. The difficulty for a new affiliate is finding the right mentors and not keep jumping around from one mentor to another. You could spend a small fortune signing up with several mentors plus you'll have lost a lot of valuable time toward meeting your goals.
My recommendation is to start part-time until you have earned more money than you do in your full-time job for a minimum of three consecutive months before quitting your job. Save that money to build an emergency fund. Too many people have a profitable month and quit their job. Then they find out that month was a fluke that they don't repeat for several months. Having a three months cushion will give you the time to get back on track.
6. It's all About Happy Customers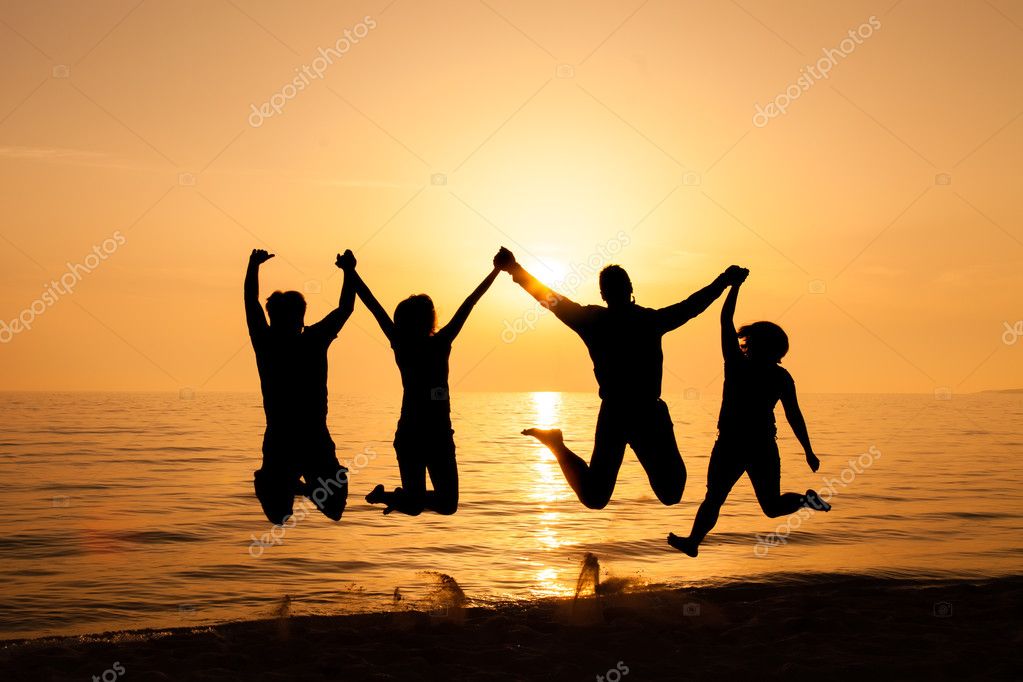 Your home business is not only about the blog readers or the products that you sell. It's about meeting your customers wants and needs and satisfying them. Your customers will decide if your business will be a success or failure. Everything you do must have value and intellectual content if you want them to return often.
Go the extra mile for your customers. Make sure you do it in a unique way that they can remember, this action will set you apart from the competition. It will also demonstrate to your customers that you care about them and the business they give you is appreciated.
Blog's are one of the best ways to find an interested audience. Blogs will also help legitimize your expertise and expand your online presence and platform. Blogs help you connect with like-minded people and is an excellent way to present yourself to people who are interested in your expertise and their field of interest. It's a great way to promote your credibility.
7. You Must be Willing to Work Hard
For the first time business owner it's exhilarating to have a business of your own, and now you're the boss. You've arrived, and you're excited about it. On the surface, all this may be what you dreamt of, but not so fast it's just the beginning. How much are you willing to work?  How often did you fail but just dug in and worked a little harder until you finally succeed? Until now you may have had someone to tell you what to do, how to do it, and when to do it. That's behind you now, you're finally the boss, and these are all decisions you must make by yourself. It's not an easy task for a lot of people. Think about it, what have you accomplished in the past that shows you have a willingness to work hard? Did you just do enough to get the job finished or did you give it everything you had and a little bit more to ensure that your work stood above what your employer expected from you?
8. Invest in yourself
The best entrepreneurs never stop investing in self-improvement. Work on gaining more knowledge in the art of being proficient by studying the marketing tools that will enhance your effectiveness as an affiliate marketer. Research the internet for free information,
read business and marketing books, magazines, attend seminars, read business reports, and industry publications. Resources like these will give you a better understanding of business and marketing knowledge and the skills to apply what you've learned. It's not a waste of time to attend seminars that you've already been to before. Repetition is necessary because it can take as many as 25 times to grasp the information thoroughly and will give you the chance to network with other like-minded individuals who may also share some of their business knowledge with you. As you meet new people, make notes and consider who you might want as a team member. A growing business requires a more extensive staff to handle the different skills for expansion. Your ability to work well with teams of people will be critical toward building a company while maintaining a focus on all parts of your life.
Realize that education is a never-ending process. Things change all the time, and the best way to keep up is to expose yourself by networking with successful marketers from anywhere in the world because as an affiliate marketer your market is worldwide.  With having the internet and a cell phone connection, you can connect and network at any time from anywhere in the world.
9. Develop a Rock Solid Reputation
Developing a good reputation isn't easy or quick and what's worst is that its something that you can lose in a flicker of time. There are numerous steps you can be taking to help your business and its reputation. To build a reputation that is honest and trustworthy, you must separate yourself from the competition so your customers will feel connected to you, your products and advice.
To start with you must do the small but essential things like saying you'll do something, and actually, do it. As obvious as this may sound, so many people don't follow up with what they say. Be ahead of the competition by doing what the customer expects from you. Assist your customers to reach their goals. You'll become more valuable to them and earn their respect. By helping them to look good, you look good also, and they will refer others to you. A gesture of this type shows that you care for them and does beautiful things for your reputation.
Develop a quality website with a quality post. These actions ensure any material you present is expertly done and creates a good impression that will draw interested parties to follow you consistently.
10. Establish a Brand Name
If your website and posts are the first way, the general public gets to observe you; it's imperative that they like what they see enough to keep coming back for more information.  Your brand will communicate to the world through your website heading and the quality, honesty, and value of the posts you write. The way you relate to your readers and the way you conduct your business is the method for you to build a brand name.
What is the first thing a visitor to your website will see? Does the heading photo and name of your company display the values you stand on? These items are the first exposure you present to your visitors, and if it doesn't make them feel like you're trustworthy and honest, they are not likely to follow you. Your brand is about displaying through your posts the type of emotion that will make your audience want to know more. By establishing that you can be counted on to produce valuable information and insight into their desires you will create long-term loyalty.
11. Be Organized
Believe it or not, by having an organized work area your production will increase significantly. It's about having an efficient workspace set-up with a place to do things. Have a place for everything and everything in its proper place. Hours can be saved by just getting your hands on what you need without wasting any time. You'll want to establish a routine so you can get as much work completed as possible in the time allowed regardless of the schedule you set for yourself.
Having an efficient system and routine to follow is critical.  It doesn't matter how small your activities are its mandatory for you to complete them. Have a To-Do list, so you don't forget anything that's necessary. If you did not finish what you expected to achieve today, re-read #7 above, the "willingness to work hard" and to do a "little bit more." That "little bit more" is what separates the winners from all the also-rans.
Being organized should be followed for all parts of your life. It is also critical that you plan for family and personal activities. The whole idea of being in business for yourself should be to have a more prosperous and happy life. There is proof that people who create a balance between work and play are leading a more joyful, healthy and productive lifestyle.
12. Balance Family, Spiritual, Health, and Work
The critical point of this characteristic is that to be successful with a business and a loser in other parts of your life will not result in being happy. You don't want to end up like a business owner who one day seemed unusually tired as he left work to go home. Soon afterward his wife received a call from the hospital and was told that her husband had a stress-related heart attack. A sad story but is not uncommon. Your health is critically important for every other part of your life.
Being healthy and having a great home life should be more important to you than your business success, and being healthy should be one of your top goals. The reality is that many highly successful business owners have a miserable home life because they neglect their family and end up with delinquent children and end up divorced. A scenario like the one described here is not uncommon and should be avoided this at all cost. The goal is to have a balance between your business, to maintain health, and to be active with your family are essential so that you can enjoy all the benefits that come with a high income and should include some precious family time.
As the boss and owner, schedule time off for vacations or leave work early to attend the children's activities like sports events, graduations or school plays. Many successful business people have experienced a business failure without even a hiccup in their happy life because their family was there to give them all the love and support to move on and try again. Nothing will tear you down more than having a bad day at work and getting home to find that your wife and children are nagging at you.
I discussed earlier that when your "Willing to Work Hard" there's often a temptation to work too many hours while neglecting your family, that's a big mistake. Sometimes it may be necessary to do extra work but not to the extent that you lose your family or health. Every business owner working from home should plan to take a break and smell the roses along the way with their family. After all, that's the reason you worked so hard in the first place.